If you are experiencing heel pain, it's a good bet that you may be suffering from plantar fasciitis. Plantar fasciitis is one of the most common causes of foot pain. What exactly is Plantar Fasciitis? Basically, it's a repetitive strain injury to the ligament of the sole of the foot. The good news for patients suffering from this aliment is that acupuncture has been proven effective to treat the pain associated with this condition. [1]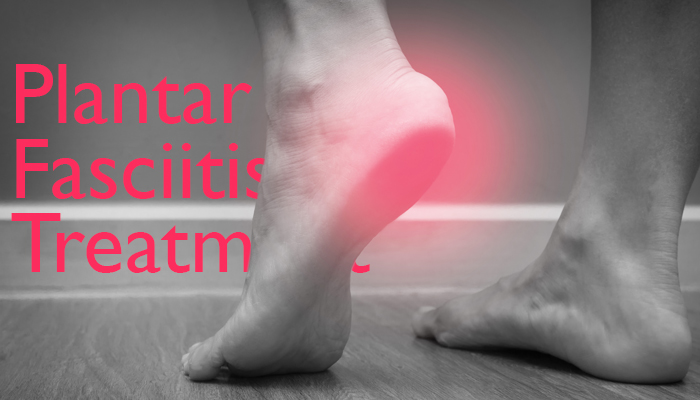 What Causes Plantar Fasciitis?
In general, due to the nature of the injury—ligament strain can come from too much walking, running, or jumping. Poorly constructed foot gear is also another contributing factor. There is a thick band of connective tissue (fasia) that run from the bottom of the toes to the heel. When these ligaments become inflamed at the base, where they connect to the heel, that's what causes the pain. Plantar Fasciitis pain can range from mild to severe, where the patient is almost unable to walk or bear weight upon their foot. Runners commonly suffer from this condition.
Other risk factors for this condition, according to the Mayo Clinic include:
Age. Plantar fasciitis is most common between the ages of 40 and 60.
Certain types of exercise. Activities that place a lot of stress on your heel and attached tissue — such as long-distance running, ballet dancing and aerobic dance — can contribute to the onset of plantar fasciitis.
Foot mechanics. Flat feet, a high arch or even an abnormal pattern of walking can affect the way weight is distributed when you're standing and can put added stress on the plantar fascia.
Obesity. Excess pounds put extra stress on your plantar fascia.
Occupations that keep you on your feet. Factory workers, teachers and others who spend most of their work hours walking or standing on hard surfaces can damage the plantar fascia.[2]
Acupuncture for Planters Fasciitis
There are many treatment modalities for plantar fasciitis. Physiotherapy, splints, custom insoles, oral analgesia, steroid injections, ultrasonographic therapy, and finally—surgery. [1] Acupuncture can now be added to the list—and with non-invasive, effective results, for pain.
Treatment is preformed by inserting very tiny, thin needles in specific points along a patients foot, and lower leg. Insertion of acupuncture needles causes an effect on nerve endings. Where the needle is carefully inserted, the nerve endings release a chemical called neuropeptides. These neuropeptides help to relieve or eliminate pain. Blood flow also increases to the area, promoting healing. Once the needles are inserted—you get to relax and let your body do its healing work. You may be resting from at least 20 minutes to longer, depending on your treatment plan. Sometimes, electrical stimulation is attached to the needles. This is called electro acupuncture and can help speed up the healing process.
It is always best to see Dr. Han as soon as symptoms present themselves. Usually, a patient will be seen 1-2 times a week for several weeks, depending on the individual patient. Natural healing methods, like acupuncture, can help relieve pain and inflammation for Plantar Fasciitis. Don't wait—call and set up an appointment with Dr. Han today!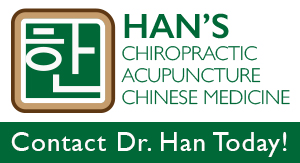 [1]Anandan Gerard Thiagarajah. (2017, February 17). How effective is acupuncture for reducing pain due to plantar fasciitis? NCBI. https://www.ncbi.nlm.nih.gov/pmc/articles/PMC5311890/
[2]Mayo Clinic staff. (n.d.). Plantar fasciitis. The Mayo Clinic. Retrieved July 13, 2020, from https://www.mayoclinic.org/diseases-conditions/plantar-fasciitis/symptoms-causes/syc-20354846