In the West—there has been some general skepticism about the efficacy of acupuncture. Acupuncture in the East has been used for centuries (literally) to treat a variety of aliments and disease. Modern medicine has been increasingly studying how acupuncture can heal and/or alleviate symptoms of an abundance of diseases. Dr. Jingduan Yang, M.D., FAPA states that "Overall, it is non-scientific behavior to ignore the clinical and scientific value of acupuncture. And, it is irresponsible, unethical and unprofessional for someone who lacks training and knowledge to misinform and mislead the general public in this very specialized medical area."
Please note that in no way is Acupuncture claimed to be a cure all—it is not. However, combined with traditional medical treatments, or on its own, Western medicine is acknowledging the benefits of acupuncture.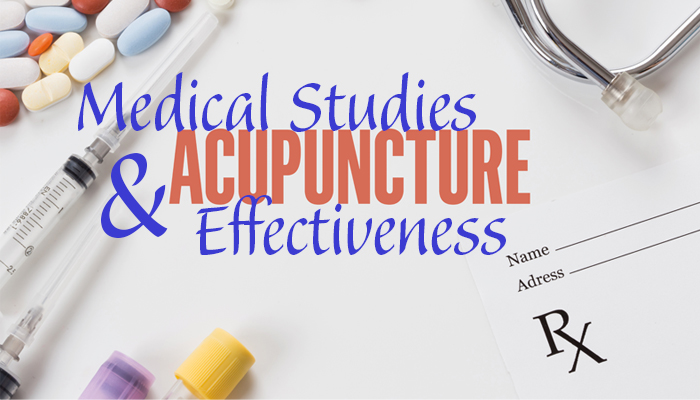 Attitudes Toward Acupuncture
Attitudes toward acupuncture have ranged from general skepticism to outright slander on its use and ability to heal —however that tide is quickly changing due to the findings of many medical studies. Throughout this blog, evidence will be offered and if you consider yourself a 'doubter,' by the end of this article, you'll be scheduling an appointment with Dr. Ryan Han to see and feel the healing power of this ancient form of medicine yourself!
Study Sample Results
Many studies are published in the JAMA, the American Medical Association Journal of Internal Medicine. This journal is one of the most esteemed and important journals in the medical world. This journal is where doctors publish findings of studies they have conducted to the medical community—which are, in turn, then commented upon by the peer community. Here are a few studies and the results, in layman terms, for you to consider. Citations are noted for further reference or research.
Study 1: Acupuncture for Chronic Pain Individual Patient Data Meta-analysis
Andrew J. Vickers, DPhil; Angel M. Cronin, MS; Alexandra C. Maschino,
BS; et al
By the evidence collected in this study, it was concluded that "Acupuncture is effective for the treatment of chronic pain and is therefore a reasonable referral option. Significant differences… indicate that acupuncture is more than a placebo. However, these differences are relatively modest, suggesting that factors in addition to the specific effects of needling are important contributors to the therapeutic effects of acupuncture." [1]
Study 2: Acupuncture in Patients With Chronic Low Back Pain, A Randomized Controlled Trial
Benno Brinkhaus, MD; Claudia M. Witt, MD; Susanne Jena, MSc; et al
In this study the efficacy of acupuncture was compared with minimal acupuncture and with no acupuncture in patients with chronic low back pain. The conclusion states "In conclusion, our findings provide further evidence that patients with chronic low back pain who receive acupuncture experience clinically relevant benefits compared with patients receiving no acupuncture treatment. However, the results also suggest that the correct location of needles plays only a limited role." [2] 
Study 3: Does Acupuncture Reduce Stress Over Time? A Clinical Heart Rate Variability Study in Hypertensive Patients
Kristen Sparrow, MD and Brenda Golianu, MD
In this study, heart rates are used to determine if acupuncture intervention is effective over a course of months, using both human and animal subjects, treated for hypertension.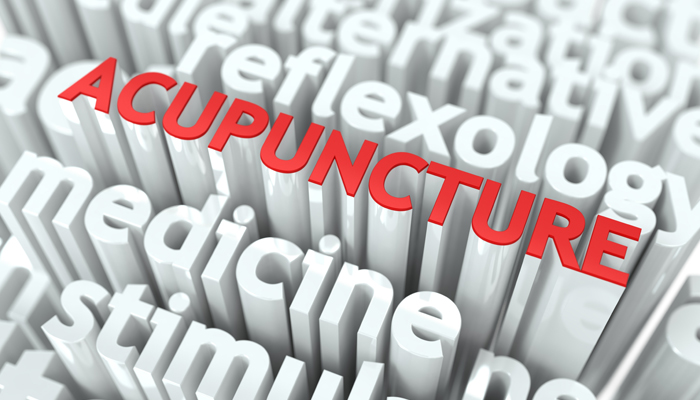 After needling—the process where acupuncture needles are inserted into the body at specific points called meridians—patients HRV (heart rate variability) increased. Conclusions of the study states "some patients' HRV increased over weeks to months during the course of acupuncture treatment for hypertension as evidenced by a decrease in their LF/HF ratio. This would indicate a relative decrease in their physiologic stress."[3] 
There are so many more studies available that are proving that acupuncture is a viable and necessary part of the healing and treatment process. As a result, medical doctors are recommending it as part of a treatment regime for various illnesses or conditions. Just to name a few: stress, chronic pain, lower back pain, sinus pain, low back pain, headaches—the list goes on and on! If you are suffering from any of the above conditions, why not contact Dr. Ryan Han today to set up an appointment and begin the journey to health.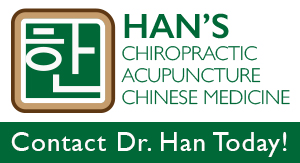 [1] Vickers AJ, Cronin AM, Maschino AC, et al. Acupuncture for Chronic Pain: Individual Patient Data Meta-analysis. Arch Intern Med. 2012;172(19):1444–1453. doi:https://doi.org/10.1001/archinternmed.2012.3654
[2] Brinkhaus B, Witt CM, Jena S, et al. Acupuncture in Patients With Chronic Low Back Pain: A Randomized Controlled Trial. Arch Intern Med. 2006;166(4):450–457. doi:https://doi.org/10.1001/archinte.166.4.450
[3] Sparrow K, Golianu B. Does Acupuncture Reduce Stress Over Time? A Clinical Heart Rate Variability Stuady in Hypertensive Patients. Med Acupunct. 2014;26(5):286–294. doi:10.1089/acu.2014.1050