It's almost 2019, the New Year, and time for a New You! As you embark upon the road to better health, team up with your chiropractor to ensure you are on the right path. Your chiropractor or acupuncturist will be there to help your muscles recover from workouts or be of invaluable assistance in the case of injury. Chiropractor's will get you back in the gym and want you to be aware of the top muscle myths according to Men's Health magazine: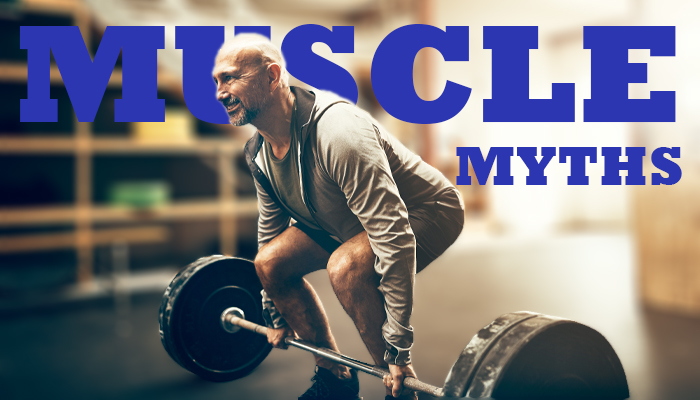 Lifting heavy weights really, really slow builds bigger muscles
In a recent research study, two groups of lifters performed a 29-minute workout. One group worked out very slowly. The control group burned 71% more calories and lifted 250 percent more weight than the slower lifters.
More protein = more muscle
Protein is necessary for building muscle, but consuming more than 0.9 to 1.25 grams of protein per pound of body weight is not necessary because while protein promotes the muscle-building process—excess protein breaks down into amino acids and nitrogen. Then they are either excreted or converted into carbohydrates and stored.
When you consume the protein is more important and the verdict is post-workout. Keep your shakes 3 to 1, carbs to protein after a session. Eat a meal a few hours after workout, then have a snack where you reverse that ratio. High amino acid concentrations in the blood will keep protein synthesis going.
Leg extensions are better for your knees than squats
Not true! It really is a matter of form. Research has shown that "open-chain" exercises—those in which a single joint is activated, such as the leg extension—are potentially more dangerous than "closed-chain" moves. Closed-chain exercises engage multiple joints (eg. the squat and the leg press). The study's lead author, Anki Stensdotter, found that leg extensions activate your quadriceps muscles slightly independently of each other, and just a 5-millisecond difference in activation causes uneven compression between the patella (kneecap) and thighbone. Therefore, squats and leg press are actually better for your knees.
Do not exercise a sore muscle
If the soreness limits your range of motion or the muscle is sore to the touch, then go ahead and rest it, says Alan Mikesky, Ph.D., director of the human performance and bio-mechanics laboratory at Indiana University/Purdue University at Indianapolis. In less severe instances, an "active rest" involving light aerobic activity and stretching, and even light lifting, can help alleviate some of the soreness. "Light activity stimulates blood flow through the muscles, which removes waste products to help in the repair process," says David Docherty, Ph.D., a professor of exercise science at the University of Victoria in Canada.
Stretching prevents injuries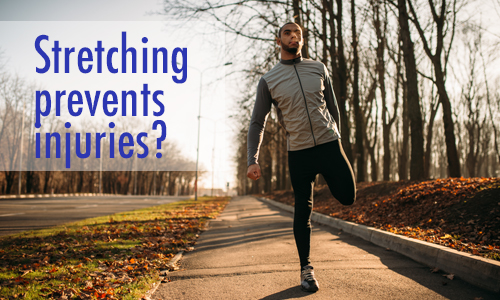 Myth busted. Recent studies have concluded that stretching is virtually worthless in the prevention of injury while you work out. The Centers for Disease Control and Prevention researchers reviewed more than 350 studies and articles looking at the relationship between stretching and injuries. It was concluded that stretching during a warm-up has little effect on injury prevention. "Stretching increases flexibility, but most injuries occur within the normal range of motion," says Julie Gilchrist, M.D., one of the study's researchers. Stretching slowly increases your blood flow, allowing your muscles time to prepare for the upcoming activity.
Always work out with free weights
This myth is just not true because machines can build muscle. A good example of this is when you need to isolate specific muscles after an injury, or when you're too inexperienced to perform a free-weight exercise. For example, try lat pull-downs in the place of pull-ups.
Whatever workout routine you choose to embrace for the New Year, be sure to consult with your chiropractor/acupuncturist. They will help with regular muscle recovery, injury recovery, and be an invaluable source for nutrition.